The Leader Within - Stage 1
The Leader Within is our trademark experience.  Step out of your comfort zone and into the learning zone.  These two days of experiential learning, facilitated discussion and life changing moments will stay with you.
This is not your average training but then we don't offer average results!
Check available course dates    Book now

Day one:
10am Start
Arrive, introductions, morning tea
Demonstration by Andrew Froggatt
Meet the horses, start to build your relationship in the area
Gourmet lunch
Reflect, review and refine session
Second session with horses in the arena
Facilitated Leadership Session
Drinks and a platter
5:30pm Finish for the day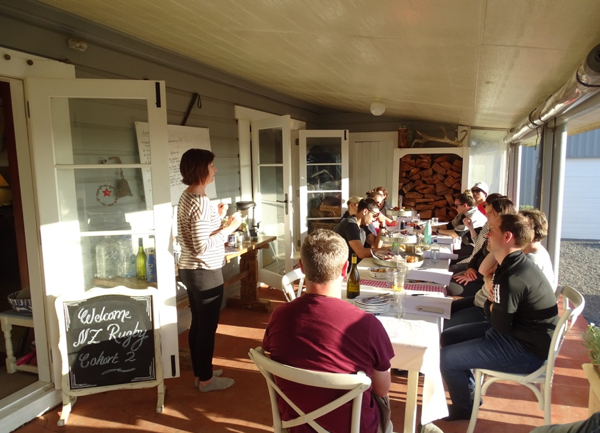 Day Two
10am Start
Arrive, morning tea, discussion about reflections on the first day.
Arena work with demonstrations from Andrew.
Reflect, review & refine session
Gourmet lunch
Facilitated leadership session
Arena work with horses
Overview of the two days, strategic goal setting.
Drinks and a platter
5:30pm Finish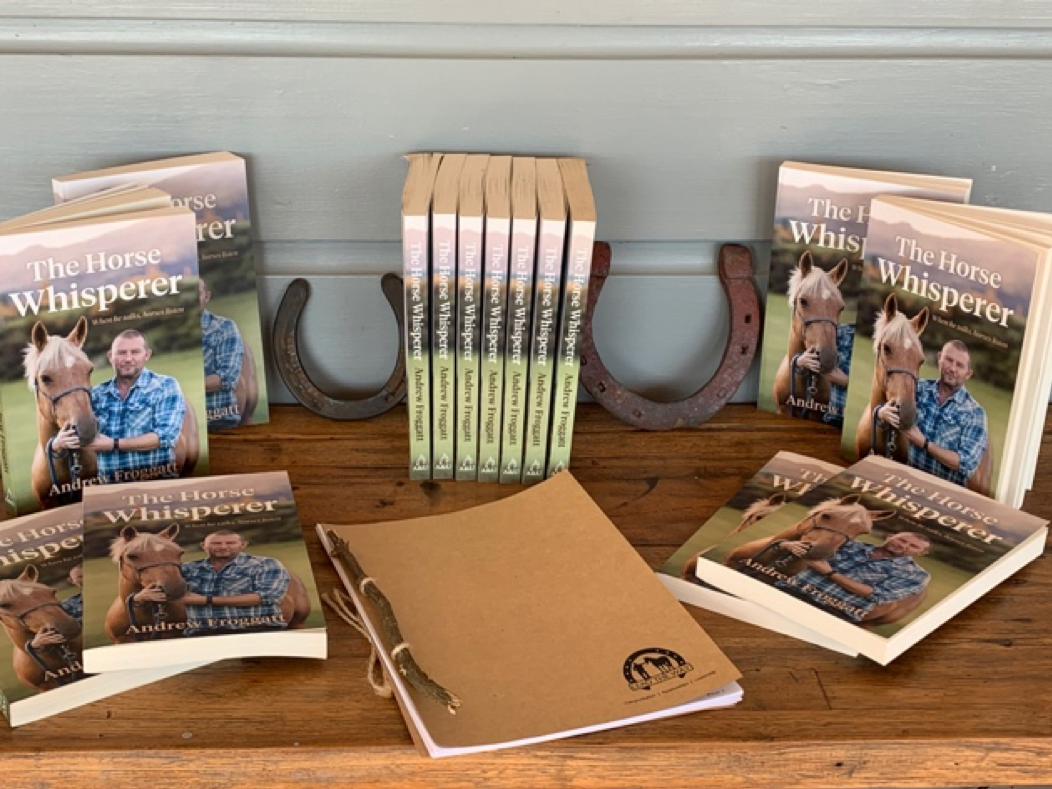 INCLUDED
2 days of experiential learning with horses
Leadership faciliatator
Equine coaches
Post-course coaching session
Full gourmet catering
Course workbook
Individual luxury accommodation
Photos & videos
OUTCOMES
Improved self awareness.
Become a clearer communicator.
Build better and longer lasting relationships with your clients.
Learn the effect of your behaviour on others.
Learn to project confidence and 'walk your talk'.
Explore the use of praise in the workplace.
Understand the importance of personal 'energy', the effect it has on others and how to use it to advantage.
Learn how to stay calm in high pressure situations.
Return to work motivated and itching to make changes.
Testimonials
"It was really fantastic. A great lesson for all of us to learn about those body language signals were sending out without really realising" – Kirsten Patterson, NZ Rugby
"It was one of the best experiences I've been a part of. You leave with a lot more self awareness and I would encourage anyone to do it now! " – Steve Hansen, All Black Coach
"Enlightening, challenging and utterly enjoyable." – Mike Hesson, NZ Cricket Coach

"It took three hours to teach what would normally take three days in the classroom." – Shaun Drylie, Chief Manager Branch Banking, ASB Bank
"He has been a manager for seventeen years. After the course, he was managing for the very first time…. It's got the highest memory recall of any course we have done and these are senior managers who have been to some pretty fine institutions" – Grant Burney, HR Services Manager at KiwiRail
"The best experience I have had, I learnt more about myself in the last two days than I have in all the conferences put together" – Dayle Cheatley, Bike NZ Coach
"The whole day was fantastic, enjoyable and with well described takeaway lessons. An important management leadership lesson delivered with innovation that can be immediately identified and implemented within our workplace." – Ross Barber, CYAF
FAQs
How does working with horses help me?
Horses make a fantastic training tool because they act as an emotional mirror – mirroring back to us how we have asked them to do something. In this respect they are invaluable for increasing our self-awareness and teaching us how to use energy levels in our interactions with others.  They are also challenging to work with because of their size and strength and this is great for taking us out of our comfort zone.  They also have different personalities, as we do, and we pair them with attendees to set the right level of challenge, for example a quiet horse for someone who lacks confidence.
Do I need to be able to ride or know anything about horses?
No, this is a ground-based course so no riding or prior knowledge of horses is required.  The course is not about the horses but about you, the individual, the horses are merely the tool we use to each you more about yourself.
How is the work with the horses 'translated' for me to use in the workplace?
We use video analysis, taking video of the horse sessions and then playing it back and discussing what we see followed by specific facilitation end exercises to teach how to use the skills learnt with the horses within the workplace environment.
How do these courses differ from other leadership / communication courses?
These courses differ because of the hands on element that suits all learning styles – visual, auditory and kinesthetic.  Because the emphasis is on the doing, the recall level is exceptionally high; participants find it easy to cast their mind back to the exercises with the horses to then find a parallel they can draw with what they are currently dealing with. It is also different in that it takes attendees out of their comfort zone, challenges them and then rebuilds their confidence with the personal skills they have gained.  They are not courses to pass or fail but a personal exploration of strengths and weaknesses and offer the means for self-improvement.  What participants learn can be applied to all areas of their lives not just their workplace.