✻
Talking Horses
Is a unique and powerful 40 minute demonstration that will entertain and enlighten your group on how horses can be used as a teaching tool, to teach humans more about themselves.
Witness how Andrew and Sam go about establishing an amazing relationship by setting up trust and respect using clear communication, praise, leadership presence, the use of reverse psychology and creating the right environment to bring out the very best in horses or humans.
Come along and see for your self why everyone, from All Black Coach Steve Hanson and the Super 16 Rugby Coaches to ASB Bank and Leadership New Zealand have chosen Andrew's methods ahead of anyone else to give them a cutting edge.
If you are looking for something different to entertain, challenge, provoke thought, look within yourself or your team to bring out the best, then look no further.
This fascinating demo is suitable for:
Conferences
Entertainment
Weddings
Leadership training
Other events
✻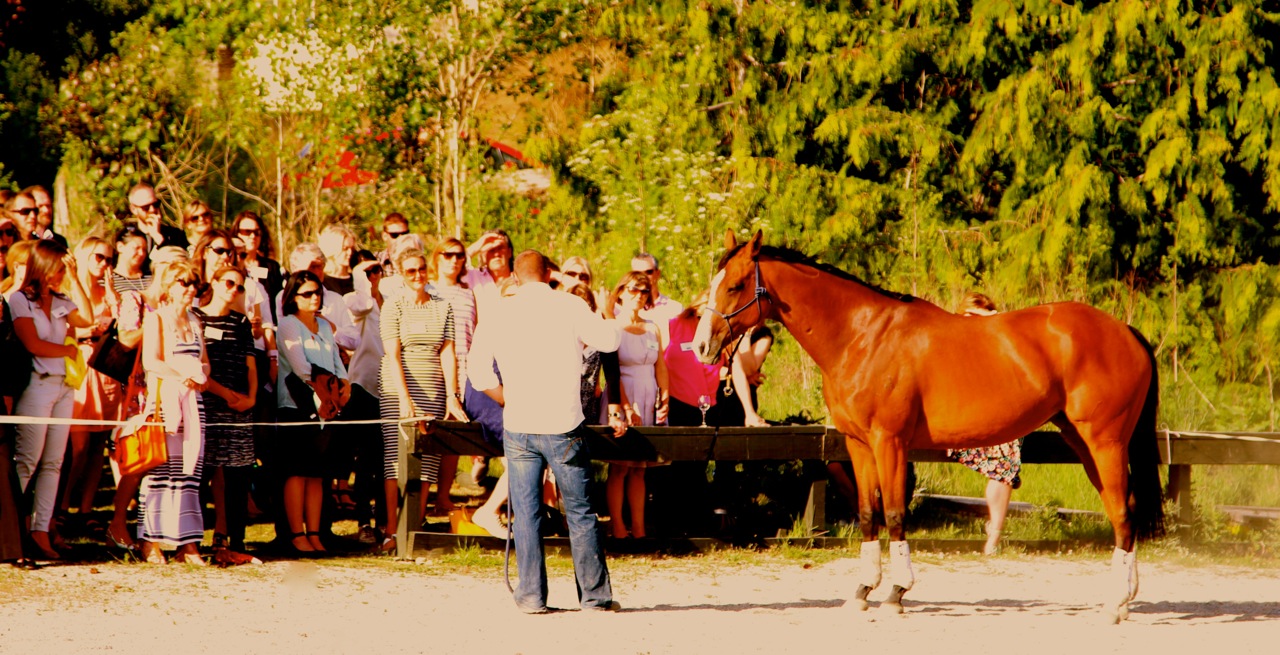 Contact Us
Wellington, New Zealand.
• Andrew Froggatt : Tel: +64 27 271 1548 • Sam Froggatt: Tel: +64 21 901 891
• Email: contact@lead-the-way.co.nz