✻
Horsemanship
These are fantastic two day courses for improving your communication and relationship with your horse. Learn how to work your horse both on the ground and under saddle and become a mental coach to your horse, be able to get him into the best frame of mind for whatever you want to do.
Andrew and Sam are also available for individual lessons and problem solving. We are happy to travel so if you would like to host us, find a venue, help promote it and we can come and run a course in your area. Hosts gets a free place on the course. Tune up your horse – Level 1 covers the basic concepts and exercises. Tune up your horse – Level 2 ups the anti and introduces more complex exercises.
✻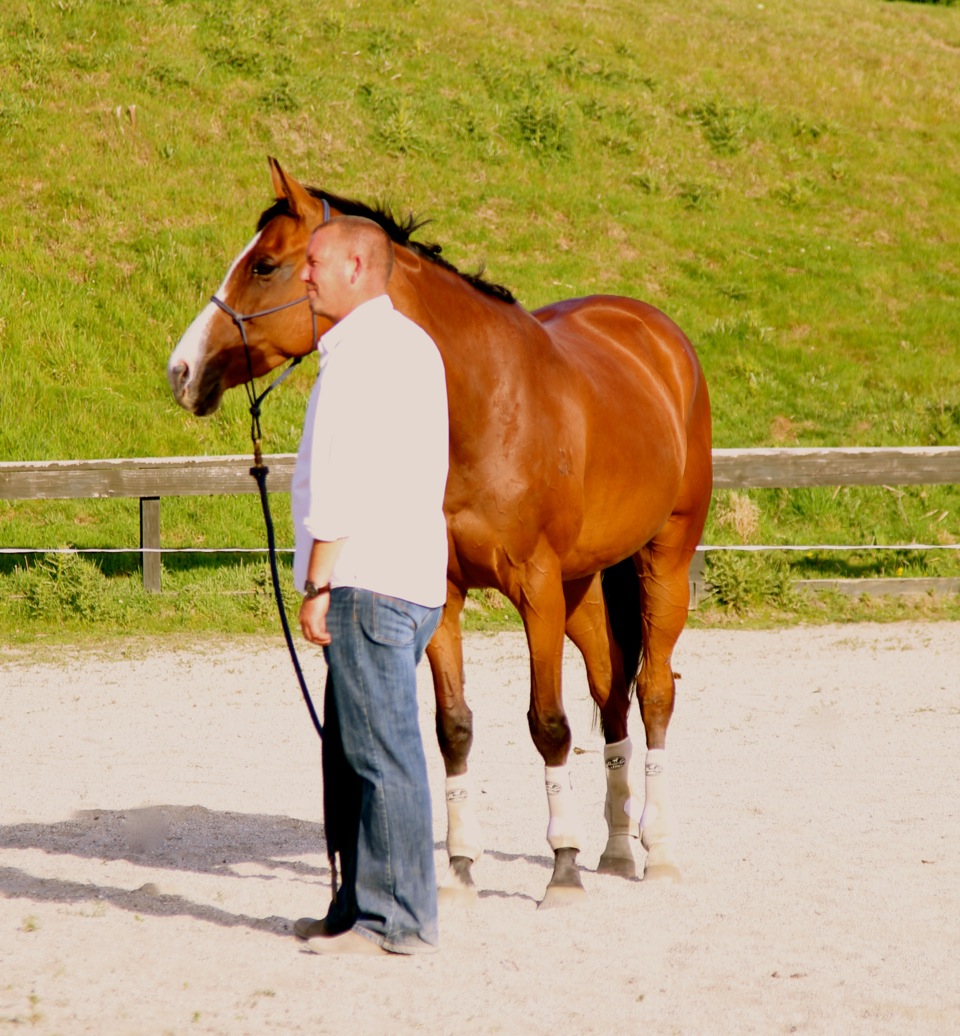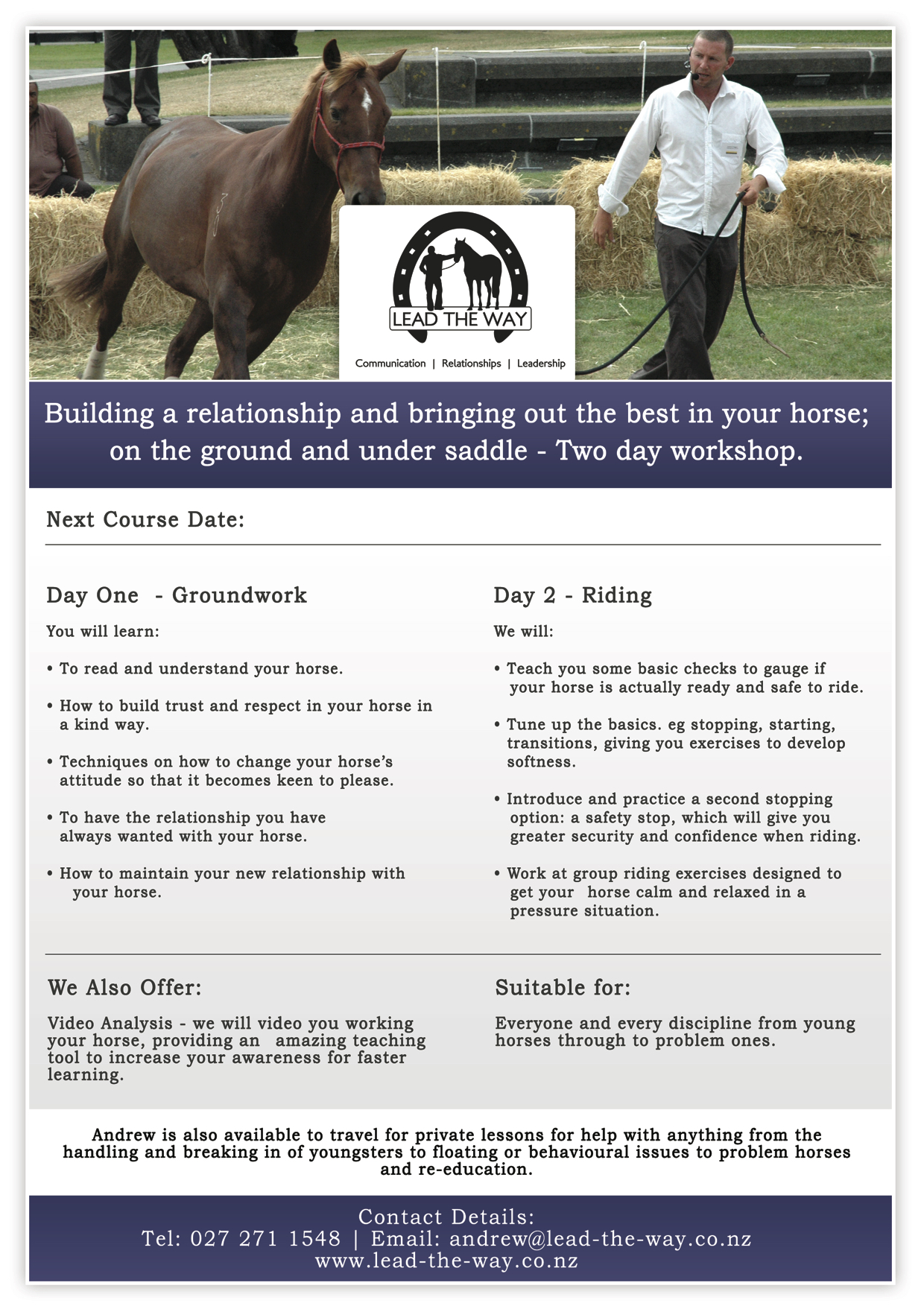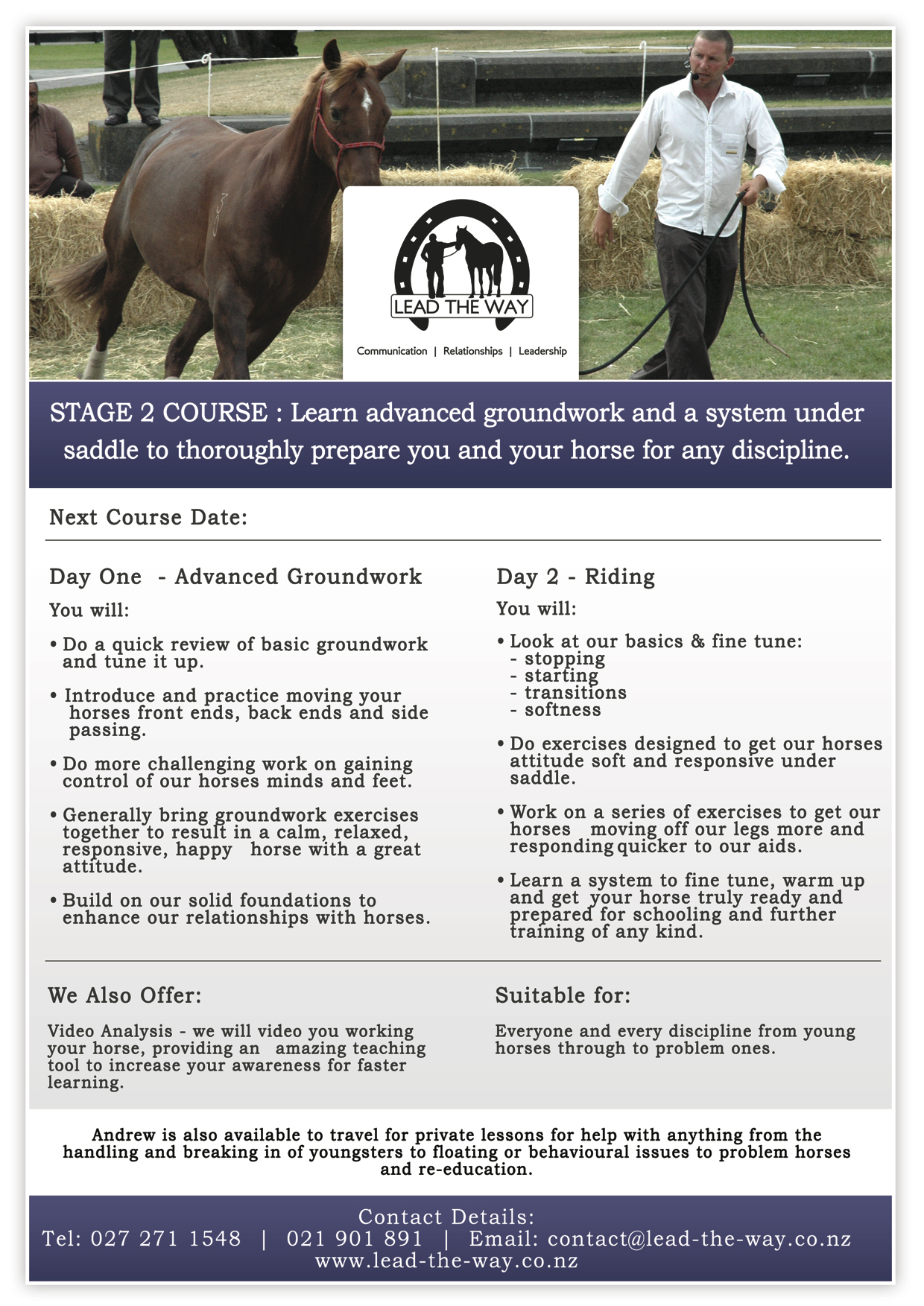 Contact Us
Wellington, New Zealand.
• Andrew Froggatt : Tel: +64 27 271 1548 • Sam Froggatt: Tel: +64 21 901 891
• Email: contact@lead-the-way.co.nz