S

am
Froggatt
✻
I've always had two passions in life: People and horses.  I love meeting people, learning about them and from them and working for the greater good.  I also LOVE horses, Andrew would say more than him!!  But I love their grace and beauty, their desire to interact with us and the unspoken bond that is formed when working with them.
So I started life as an army brat.  Then my father became a diplomat for the British Foreign Office and we travelled about for most of my younger years until we settled near South Wales for my high school years. Sport and horses took me through high schol where I represented Wales for Athletics and Lacrosse and competed at area level for my Pony Club.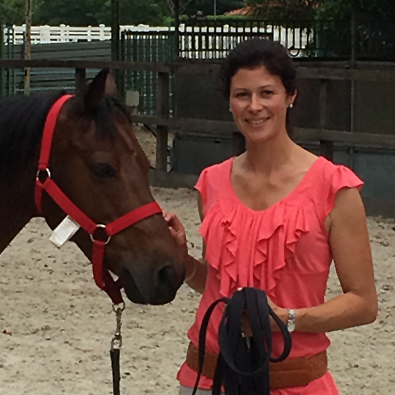 I've always loved history as through it you learn about people but I love to be outdoors so Archaeology was my pick for University.   Whilst there I joined the OTC – Officer's Training Corps, a part of the Territorial Army encouraging the recruitment of officers for the British Army.  I loved the challenges I found there, the big toys and lots of boys!  After Uni it seemed a great idea to carry this on and I applied to and was accepted into the Royal Military Academy Sandhurst to formally train as an officer but basic training completed, I decided this wasn't for me and fell into banking in London for a couple of years.
Itchy feet saw me head for NZ in 2001, to Queenstown.  I found and embraced the industries of Tourism and Hospitality, working for various businesses from horse trekking to Heli-skiing and specialised in top end hospitality in two of Queenstown's Luxury lodges.
After my first marriage ended I met Andrew – he 'fixed' my problem horse of the time and won the girl so to speak!  Within a short time I took the plunge and joined him in Lead the Way using my passion for horses in a way where it helps people too and I love it! It is a privilege to share my horse knowledge and varied life experiences to help others create positive changes in themselves.